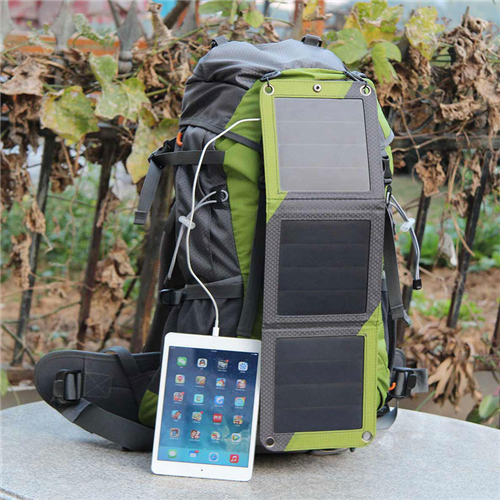 With the continuous development, in this era, environmental pollution is becoming more and more serious: deterioration of air, the greenhouse effect, and gradual depletion of energy resources. Various globalization issues have triggered technical thinking and breakthroughs.

East lux advocates solar energy technology to make life cleaner, greener and more environmentally friendly.
For those who like outdoor activities and pursue the concept of green, eco-friendly and health, they will like to choose a solar backpack. Because they can get electricity from the sun light anytime, anywhere, and do not need to carry large-capacity portable power supply equipment. In pursuit of more efficiency and convenience on solar panels, solar backpacks and fold-able solar panels have been specially developed to make solar energy closer to life.
We are serious about green and eco-friendly life. We use green materials, efficient solar cells, and different grid designs into every step of producing a solar backpack. Bring various possibility to solar backpack are diverse.
Overall, the solar backpack is a functional backpack. The most important thing is the user experience. This backpack is not only equipped with a thin-film solar panel, but it can also be called a walking charging power bank. Our backpack uses both hidden and detachable solar panel design, not only the conversion rate is very high, but also the efficiency of power generation is extremely fast, only need sun light to charge. According to the usage record, when such a backpack is charged, the efficiency is also quite high, which can be comparable to ordinary chargers. Even when charging while walking, this backpack can still be used perfectly. No matter what kind of experience it is, it meets the standards need.
In terms of appearance, not only the materials used in the backpack are very particular, but the use of nylon fabric or polyester material not only brings a light and comfortable experience, but the backpack known by nylon or polyester is tough and durable, with good wear resistance and good water absorption and quick-dry, which make it the best choice for outdoor sports or short-term travel.
At the same time, the style of design is definitely added points, Simple but capable. The craftwork and 3D clipping makes difference. East lux Not only supplying solar backpacks for outdoors, but we are also offering business backpacks to meet diversity needs.
There will be a USB on the side of the backpack or the back of the solar panel. Not only can it effectively prevent water and dust, but it is also very convenient. The high-quality plastic used is also strong and durable enough. This feature allows everyone no need to worry about the phone running out of power during the journey. In the design of shoulder straps, suction cups and even elastic bands, the backpack we designed can also be easily adjusted to the most comfortable level for human beings, and you can safely place your own electronic products.
The quality of the built-in solar panel of the backpack is also quite strong and has a certain degree of wear resistance. Even in a relatively harsh environment, with the shaking of the body or other external influences, such a backpack are durable enough and its power conversion not affected at all. In terms of fashion and practicality, our solar backpack is also strong enough and has a very strong practicality, so it is very suitable for business people to use when outdoors, and can easily meet different needs for various environments.
We have a dedicated R&D team dedicated to researching better solar backpacks, and we have all the styles on the market. New models can also be made, if you have any needs, you can contact our business directly or leave a message on the website, we will contact you immediately