United Nations:We are at a turning point in energy, solar energy is now the cheapest electricity,In an interview with the media, Marcel Alers, head of the Department of Energy of the United Nations Development Programme, said that although the world has not yet fully achieved sustainable development, "the existence of clean energy solutions allows us to achieve this goal." . He said: "The current growth momentum is: more and more people regard solar energy as the focus of politics and investment."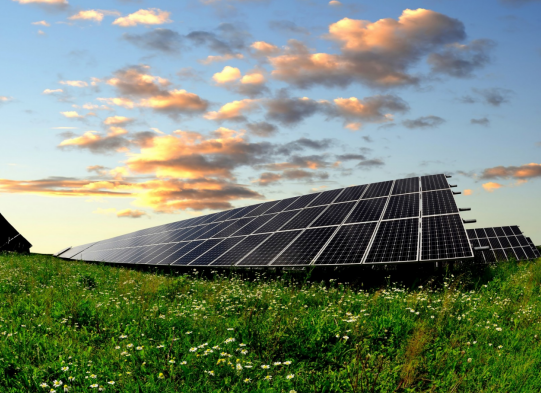 Wise investment
Allers said that fossil fuels used to be cheaper than clean energy, but this situation is changing.
He said that renewable energy is becoming more and more affordable, "there are even some renewable energy options that are cheaper than fossil fuels." He pointed out that since 2010, solar prices have fallen by 89%.
Allers said: "In most countries, it is cheaper to choose solar energy than to build a new coal power plant. Solar energy is now the cheapest electricity in history. In addition, in 2020 this extremely difficult year, despite the setbacks, But the renewable energy industry has shown a strong resilience.
He said, "The price drop, technological progress and the introduction of innovative business models mean that we are now at a turning point." Allers urged the public and private sectors to seize the opportunity to make large-scale clean energy investments.
Turn promises into actions
Allers said that throughout 2020, countries have pledged to rebuild better and more environmentally friendly buildings.
He pointed out that high-emission economies, such as China, Japan, South Korea, the United Kingdom, and the European Union, have achieved net-zero commitments, and US President-elect Biden has vowed to return to the Paris Agreement.
He said: "These commitments now need to be translated into action. Ambitious commitments are a strong signal and a necessary first step towards achieving net-zero emissions. We must now move on this basis."
Green recovery
Allers said that clean energy is also a win-win solution to recover from (COVID-19) because it can improve the health care of the world's poorest people while providing reliable electricity, which is critical to the operation of medical centers.
He said: "With the introduction of vaccines (some vaccines need to be stored at -70 degrees Celsius), providing sustainable and reliable cold chain power is essential."
In addition, he said, investment in renewable energy can create three times more jobs than investment in fossil fuels. "With the rapid development of urbanization in the world, building energy conservation, sustainable heating and heating, smart city planning, and sustainable transportation options...are the keys to the future development of cities.
Looking forward to september
In September 2021, the United Nations will host a high-level dialogue on energy issues for countries, businesses, civil society and international organizations to strengthen actions on sustainable energy. This is the first such incident in 40 years. Steiner, the head of the United Nations Energy Mechanism and the Administrator of the United Nations Development Programme, recently called for strengthening global energy governance. He said: "We know that clean energy can not only popularize energy, but also help deal with the climate crisis." Ellers, head of the UNDP energy department, said that although phasing out fossil fuels and transitioning to a green economy is a difficult task, "we are ready to meet the challenge."
For the sustainable development of renewable energy, Eastlux continues to challenge itself to make more efficient solar cells. We will be obliged to join in protecting the environment and creating a better world.